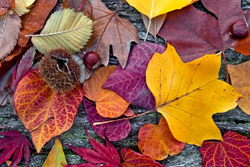 Chicago, IL (PRWEB) September 27, 2014
Although the first frost may be around the corner, The Federal Savings Bank knows that home sellers may not want to give up their curb appeal just because autumn has arrived.
The temperatures are gradually dropping and leaves are turning red, yellow and brown. With these and other factors in mind, certain lawn care tasks are more suited for the season. Autumn grass has different needs compared to summer grass, and home sellers may want to start preparing their lawn for winter.
Fall lawn care isn't only about having healthy grass, listing a property during the slower part of the year means working harder to get a buyer's attention.
The following are some helpful tips on how to keep a home great for sale during the autumn:


Grab the rake. Raking is as much a staple of autumn as Halloween and gourds. Not only does this task keep leaves off the lawn, but it also can be used for removing thatch, which is a layer of dead organic material that sits on top of the soil. Dead leaves can start to decompose and release harmful chemicals into the lawn when the snow melts in spring, and thatch increases the chance of turf diseases.
Mow the lawn. During the summer, raise the mower blade height so the grass isn't scorched by the heat. With winter around the corner, ones needs to lower the height, as longer grass can become matted under the snow.
Feed the turf. Although grass stops growing in winter, it still requires nutrients. For a greener, healthier lawn in spring, fertilize the grass in autumn. The turf will hold all of the nutrients through the winter and likely sprout up faster when the temperatures rise.
Remove dead flora. In addition to thatch, tend to any other dead plant life on the property, including lifeless limbs on trees and bushes.
Aerate the grass. Over time, soil becomes compacted and water can't reach the lawn's roots. Use an aerator to punch some holes in the ground and get more nutrients to the turf.
Lay down some mulch. When the first frost comes around, plant roots can suffer. If one has shrubs or trees, protect them with a layer of mulch. One can purchase some mulch from a hardware store or shred leaves collected to recycle them.
Contact The Federal Savings Bank, a veteran owned bank, to learn about low cost mortgage services that can help you buy the perfect home in any season.