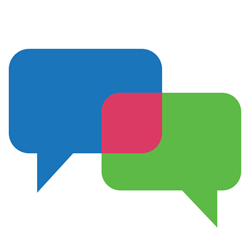 San Francisco, CA (PRWEB) May 27, 2014
Everyday millions of people on this planet sit next to each other in public places, pass each other on the street, and visit the same restaurants or businesses while remaining perfect strangers. Gabstr is the hot new app that breaks down barriers between people, and opens up interaction between community members and visitors to the same location. Gabstr is excited to announce the launch of their Gabstr for Business feature http://gabstr.com/biz, and is looking for help in San Francisco to spread the word.
Gabstr, a group messaging app for people with similar interests in the same area, has launched a feature specifically for businesses to take advantage of, and we need your help to spread the word! stated Domingo Montanaro, CEO of Gabstr. You will have the entire month of June to get as many businesses to sign up as possible, and in the mean-time you will build connections and skills that last a lifetime. Not to mention the prizes being offered are amazing!
Become a brand ambassador for Gabstr and be entered to win an all-expenses paid trip to Rio de Janeiro for two. The contest will be held from June 1st to the end of the month, and is open to anyone who wishes to participate in the San Francisco area.
What does it mean to be a brand ambassador for Gabstr?
A brand ambassadors goal is to show local small businesses the benefit of using Gabstr to engage customers, and to get them to sign up for a free Gabstr for Business account. During the month of June, Gabstr ambassadors will be working towards getting as many businesses as possible to sign up for their business account at no obligation, and the person who gets the most sign-ups will be enjoying the sunny vistas of Rio with a friend of their choice. The second place prize is a trip to Las Vegas, and the third place winner will get to enjoy a night out with the Gabstr team. Happy hour anyone?
About Gabstr for Business
Businesses have the ideal crowd for Gabstr users. Customers can interact with businesses about their products, sales and hours, and it can also be used as a platform to spread the word about sales or promotions going on. When a business uses Gabstr, they know that their marketing efforts are going directly to people in their vicinity, who could potentially redirect themselves right into their doors. Its also a way to engage locals who havent had the chance to visit a business yet, and get them interested. Signing up for a Gabstr for Business account is a risk free, zero obligation task that takes only minutes, and it is just as fun to use as Facebook or Twitter. Another benefit of this feature is that it utilizes the adrenaline of proximity since users are guaranteed to be in the same area at the same time. Client and customers like it because they dont have to follow or like a businesss page to interact with them.
For competition rules and enrollment, please visit http://gabstr.com/biz.
About Gabstr
Gabstr is a group messaging app for people with similar interests in the same vicinity. Users can create their own groups and interact with potential friends about anything they like or happenings in that locality. Download and give it a try now: http://www.gabstr.com/getapp.