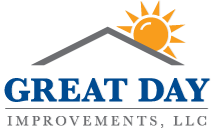 Cleveland, OH (PRWEB) June 17, 2013
Great Day Improvements, LLC (GDIC) announced today that the company has experienced same-store revenue growth of +25% in the first 5 months of 2013, for its home improvement brands as compared to the same period in 2012 in comparable markets.
Bill Goddard, Vice President of Sales stated, We are extremely pleased with our sales results year-to-date and are projecting continued sales increases for the back half of the year. The increased demand for our Patio Enclosures, Stanek Windows and SoftWall Finishing Systems brands is a testament to the quality of our products and increased customer awareness."
Great Day now operates in 24 markets and uses a consultative, in-home sales process to help consumers identify and satisfy their home remodeling needs. The addition of new markets is part of a strategic re-alignment of company owned-and-operated locations and franchise operations in specific markets. The company is eliminating specific dealer relationships in an effort to gain greater operational control to further benefit the consumer. Several select dealers who have demonstrated superior customer service and quality installation practices will continue to be outlets for Great Day Improvements brands.
Additionally, the company has vertically-integrated the manufacture of their products to ensure total quality control from customer order through manufacturing to installation. Great Days sister company, Central Aluminum (Columbus, Ohio), extrudes and powder-coats the aluminum used to manufacture the Patio Enclosures sunroom line. Our goal is to manufacture as much as we can internally to make sure the customer is getting the hand-crafted product they have come to expect from us, said Goddard.
Goddard added, "It is encouraging to see increased demand for our brand portfolio. This revenue growth will ensure that Great Day Improvements surpasses the 2013 forecast as well as meet or exceed sales projection set for 2014. We are also pleased to announce that we are ahead of schedule in regards to the assimilation of the Stanek Windows brand into our sales and marketing operation. We are already seeing market share growth where the Stanek brand is being introduced.
Some year-to-date highlights:

Great Day completed the acquisition of the assets of Stanek Windows in January 2013, moving manufacturing operations concurrent with Patio Enclosures manufacturing operations to Macedonia, Ohio.
Introduced the Stanek Windows product line in each of its 24 markets
Great Day has added 7 locations in 6 markets including the acquisition of operations in major markets of Baltimore, MD and Washington DC.
Increased sales year-to-date by +25% in comparable markets.
Added 60 positions in Northeast Ohio and an additional 152 positions year-to-date, company-wide through growth and acquisitions. The company now employs nearly 400 people nationwide.
About Great Day Improvements, LLC:

Great Day Improvements, LLC (Great Day), is a manufacturer and residential/commercial remodeler that offers a portfolio of home improvement solutions including: Patio Enclosures screen rooms, sunrooms, solariums, room additions, design and build construction and EasyRoom DIY sunroom kits; Stanek Windows residential and commercial custom replacement windows and doors; SoftWall Finishing Systems interior wall finishing panels for basements, home theaters, offices, media rooms and bedrooms. The company also specializes in; Backyard products including awnings, patio covers, decks, railing, and fencing; Hardscapes including decorative concrete, stamped concrete, patio pavers, concrete overlay, driveway and sidewalk installation and Green Home energy saving solutions including insulation, radiant barriers, solar shades, window film, siding and roofing. Great Day operates across 20 US states and Ontario, Canada and holds an A+ rating from the Better Business Bureau. For more information, visit our websites: http://www.greatdayimprovements.com, http://www.patioenclosures.com, http://www.stanekwindows.com