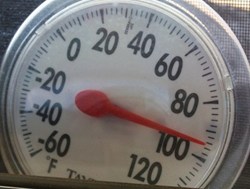 Minneapolis, Minnesota (PRWEB) July 31, 2013
Some headlines this summer includes: Washington D.C setting a record with 138 hours above 80 degrees, Heat Wave puts the electrical grid to the test and Nationwide Heat Wave brings record breaking oppressive humidity. Even in Minneapolis Minnesota which is typically referred to as the Nation's Icebox, it was hotter than in central Florida. It was so hot in many areas of the Twin Cities; it actually caused the roadways to buckle.
In the Midwest where there are large temperature extremes throughout the year, homes are usually built with insulated glass windows or sometimes referred to as thermal pane windows or double pane windows. The components that make up these types of Window Glass typically include glass panes, aluminum spacer, desiccant and the seal that holds it all together as one integral unit.
These windows have an air space or inert glass such as Argon between the two panes of glass. Because of the space between the panes, it creates an insulating effect which can be measured as an R-factor, just as putting fiberglass insulation in your walls and ceilings would do. These types of insulated windows will keep a home or business cooler in the summer and warmer in the winter by reducing the amount of temperature transference between the inside and the outside of the building.
Due to the unusually hot summer, we are seeing a lot more Home Window Pane Replacements, says Rick Rosar, owner of Rapid Glass. If you cant wipe off the moisture from the inside or outside of your window, you probably have a seal failure and the window will have to be replaced. Rick explains, Many customers ask if we can replace just one piece of glass in a foggy or broken window, but unfortunately, this is not economical as manufacturing a new unit is cheaper than cutting apart a damaged unit. Once a unit has been leaking for a period of time, the water will etch permanent marks on the inside of the glass.
The desiccant that is inside the window spacer is placed there to compensate for condensation that may be present due to temperature fluctuations, and normally works just fine. Due to many years of large temperature swings from subzero to scorching heat, as well as being bombarded by the suns rays, these seals will usually fail over time. Once the outer seal fails, the desiccant inside the spacer can no longer keep up, and additional moisture enters the unit. As a result of the seal failure, you have the appearance of a foggy window or moisture between the glass.
For 25 years, Rapid Glass has been one of Minnesotas premier Home Window Repair and Replacement Specialists. We provide Quality Same Day Service for most of your Auto, Home and Business Glass needs. Our Customer Service representatives are friendly, knowledgeable and can assist the customer with virtually any question they may have.
Find More Off Grid Press Releases